FURNITURE REMOVELS IN AUSTRALIA
When it comes to best movers and furniture removalists in Australia, Top movers is one of the finest options you can go with. They complete the task correctly without harming your furnishings or house. They can handle your move and furniture removals in Melbourne. It requires skills to disassemble your furniture into boxes that are small enough to be carried without breaking or damaging it during transit, so furniture removal is much more than simply a straightforward transfer to a new house.
Service Overview
With a variety of expert services available to assist you, removals take the hassle out of relocating. Top movers are always accessible to answer questions and provide knowledgeable counsel that can help your relocation go as smoothly as possible. From a single furniture item to a complete office or home transfer, Removals has you covered for all kinds of removals and relocations. Moving your office or home can be stressful, and we at the top removalists are here to help! Every step of the way, our team of qualified movers will help you, making moving day as simple as possible for our clients. Your move will proceed as seamlessly as possible without even any unexpected expenditures or fees thanks to the assistance of our specialists. You can get assistance from our furniture removal service with the removal, packing, and storage of your possessions just by searching for a furniture removalists with two men and truck.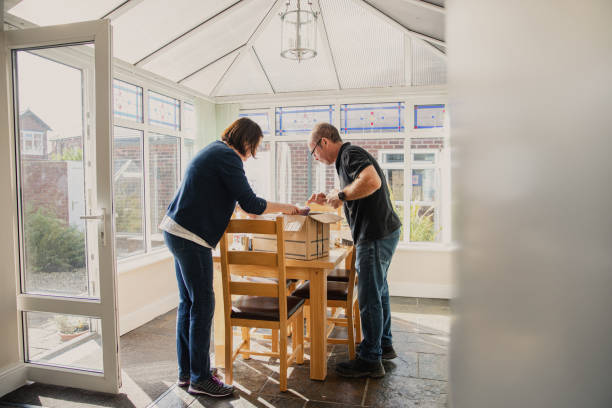 How It Works?!
Customers give us the address and moving instructions for the destination.
The best movers will get in touch with their customers a minimum of 48 hours before the pickup.
The precise time and date of pickup, which must coincide with our client's schedule starting at six hours per day, will then be communicated to their client.
We employ trucks with specific ladders for simple furniture removal, allowing us to examine your furniture carefully and ensure that your things are taken care of while we are providing our services. Additionally, we make sure that everything is securely fastened to prevent any damage during transport as we are professional interstate removalists.
The packing, loading, and unloading parts of your relocation can all be handled by a top removalist. All of your stuff will be carried securely courtesy of our crew. We make sure that whenever a client uses our services, they are always satisfied. You can be satisfied with our service since we treat every customer like a member of our family.
Creative Solutions
After years of furniture removal experience, Top removalists have created special methods for moving your stuff quickly and carefully.
Professional Team
To complete everything ahead of time and ensure that your belongings are safely stored while they wait to be moved to their new place, top removalist is here to assist you with every stage of the moving process.
Diverse Approach
Top removalists are aware that each customer has specific requirements, and they will make every effort to meet them.
Benefits of Service
Removalists are available for any size relocation and can transfer any of your possessions. They offer a comprehensive moving service that is reasonable, competent, and reliable. They have a fantastic workforce, so they can handle any size task, from one piece to the entire house. If you require immediate assistance, top removalists in the Melbourne region offer their services the same day or perhaps within several hours. If everything has been packed, we can start working as soon as we receive confirmation. Whether you need to move on a Saturday morning or a Sunday afternoon, we will arrive as scheduled. Just search for small load furniture removals, and we will be there for you to give you a hand on the transfers and removals.